Tomas Chamorro-Premuzic The Wiley Handbook of Entrepreneurship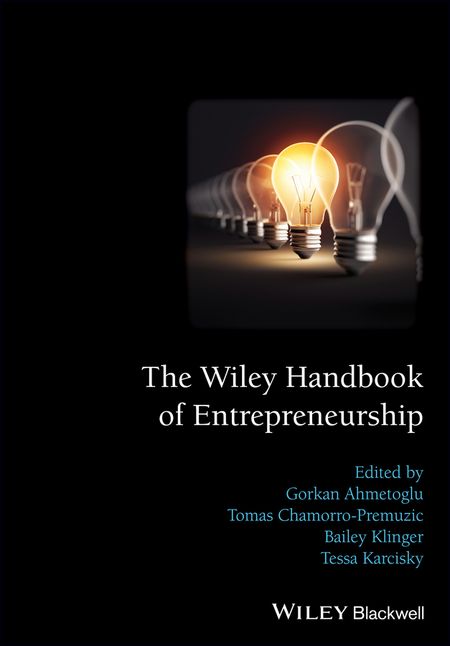 Written by leading scholars, The Wiley Handbook of Entrepreneurship provides a distinctive overview of methodological, theoretical and paradigm changes in the area of entrepreneurship research. It is divided into four parts covering history and theory, individual differences and creativity, organizational aspects of innovation including intrapreneurship, and macroeconomic aspects such as social entrepreneurship and entrepreneurship in developing countries. The result is a must-have resource for seasoned researchers and newcomers alike, as well as practitioners and advanced students of business, entrepreneurship, and social and organizational psychology.
/ / похожие
Подробнее
Mark Durieux Social Entrepreneurship For Dummies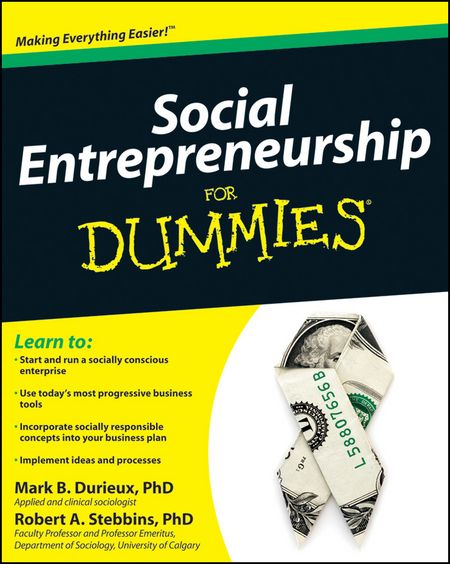 Discover how to bring social responsibility to your business In today's business world, your bottom line isn't measured by your company's financial performance alone. Social Entrepreneurship For Dummies shows you how to implement social responsibility to your business plan in order to increase your bottom line. This book helps any social entrepreneur gain the necessary skills needed to change the system and spread the solution, while providing explanations of the most successful business tools being used today. A complete reference on the ideas and processes associated with social entrepreneurship Provides a foundation and business plan for those looking to create their own socially oriented business venture Social Entrepreneurship For Dummies gives you the trusted and friendly advice you need to get on your way toward social responsibility!
/ / похожие
Подробнее
Edward Burton Business and Entrepreneurship in Saudi Arabia. Opportunities for Partnering and Investing in Emerging Businesses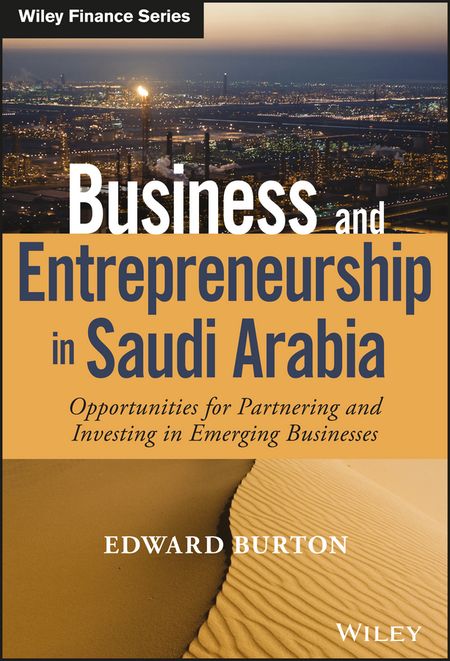 An investor's crucial guide to the changing face of Saudi Arabian business Business and Entrepreneurship in Saudi Arabia is an essential reference guide, informing investors on the key issues that define how business will be done as the nation's family-owned businesses change hands. Supported by the U.S.-Saudi Arabian Business Council, this book introduces the reader to the new Saudi entrepreneur and explains why Saudi Arabia's boom deserves more of the world's attention. As the heads of family-owned businesses age and corporate boards are reshaped, business practices will be influenced by the ascension of the country's young leaders. Interviews with young Saudi entrepreneurs describe the challenges, triumphs, failed attempts, and successful endeavors they experience every day as time-tested traditional models bump up against more modern, innovative ideas and methods. The book's companion website features a variety of useful tools and documents that help readers implement the concepts presented, and the firsthand information provides deep insight into the future of these companies. Saudi Arabia is profoundly influencing the technological advances of multiple industries through increasing collaboration and in-country partnerships with communities around the world. The evolution of the Kingdom's family-owned businesses is becoming more important to investors as young Saudis claim their legacies, and this book provides an insightful understanding of the changing nature of Saudi business. Meet the emerging entrepreneur class of Saudi Arabia Learn how the Saudi boom affects global business Discover what investors need to know about the Saudi economy Examine how time and technology is reshaping the way business is done Gain useful insight into the direction management of the Kingdom's growth will take over the next five years The Saudi economy constitutes thirty percent of the Arab world's GDP, and sixty percent of the population is under the age of thirty. Business and Entrepreneurship in Saudi Arabia provides essential information investors need to navigate the changing tide of doing business in Saudi Arabia.
/ / похожие
Подробнее
M. J. Alhabeeb Entrepreneurial Finance. Fundamentals of Financial Planning and Management for Small Business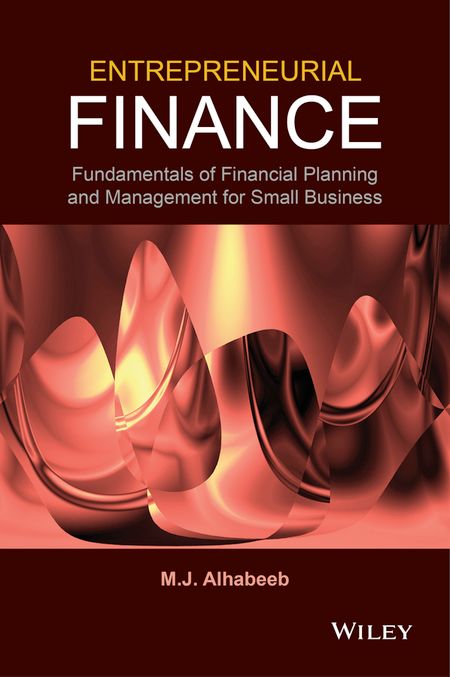 Featuring key topics within finance, small business management, and entrepreneurship to develop and maintain prosperous business ventures With a comprehensive and organized approach to fundamental financial theories, tools, and management techniques, Entrepreneurial Finance: Fundamentals of Financial Planning and Management for Small Business equips readers with the necessary fundamental knowledge and advanced skills to succeed in small firm and business settings. With a unique combination of topics from finance, small business management, and entrepreneurship, the book prepares readers for the challenges of today's economy. Entrepreneurial Finance: Fundamentals of Financial Planning and Management for Small Business begins with key concepts of small business management and entrepreneurship, including management tools and techniques needed to establish, run, and lead business ventures. The book then delves into how small businesses are operated, managed, and controlled. General finance skills and methods are integrated throughout, and the book also features: Numerous practical examples and scenarios that provide a real-world perspective on entrepreneurship and small business management A brief summary, list of key concepts, and ten discussion questions at the end of each chapter to prepare readers for the challenges of today's economy A practical guide to the complete life of a small business, from establishing a new venture to training and developing young entrepreneurs tasked with maintaining and developing a prosperous economy An in-depth discussion of the entire process of writing a successful business plan, including the rationale, significance, and requirements Techniques needed to solidify the free enterprise tradition, develop entrepreneurial strategies, and grow small businesses Entrepreneurial Finance: Fundamentals of Financial Planning and Management for Small Business is an ideal textbook for upper-undergraduate and first-year graduate courses in entrepreneurial finance within business, economics, management science, and public administration departments. The book is also useful for MBA-level courses as well as for business and management PhD majors as a resource in methodology. The book is also an idea reference for entrepreneurs, business managers, market analysts, and decision makers who require information about the theoretical and quantitative aspects of entrepreneurial finance.
/ / похожие
Подробнее
Aude d'Andria Building 21st Century Entrepreneurship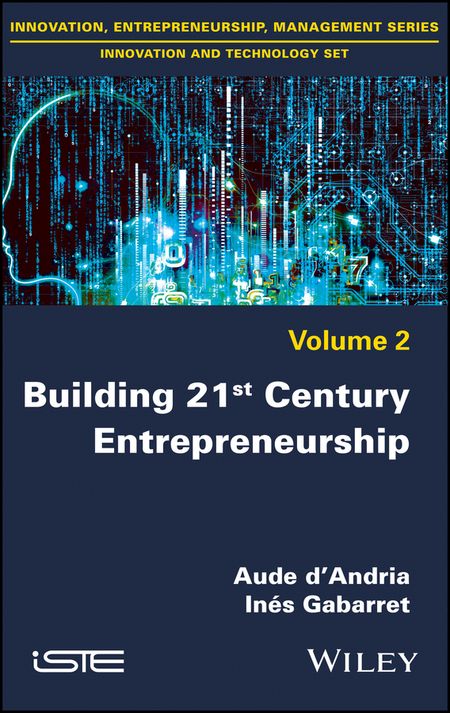 Entrepreneurship develops around the world in accordance to the different cultural, political, economic and social contexts. Governments promote entrepreneurship as a way to improve economic growth. As capitalism changes, entrepreneurship also changes. This book describes some of the new profiles of entrepreneurs that are creating the entrepreneurial economy of the 21st Century. It presents entrepreneurship in a theoretical and pragmatic way in order to help readers to understand what entrepreneurship means today. Illustrated by socio-economic information and case studies of an international scope, two main questions are explicitly studied in this book: who are the new figures of entrepreneurs and how are they creating the companies of the future? The book is based on academic literature and serves as a reference to researchers interested in the evolution of entrepreneurship.
/ / похожие
Подробнее
Guo Chao Social Entrepreneurship. An Evidence-Based Approach to Creating Social Value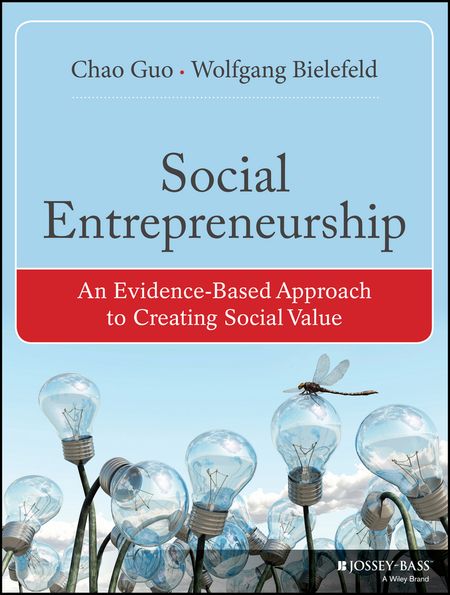 Social entrepreneurship explained Social entrepreneurship is a hot topic in public and non-profit management. Organizations everywhere are looking for innovative ways to respond to financial, social, and regulatory pressures. The next generation of transformative leaders will be risk takers who know how to face even the biggest challenges using market-driven strategies that get results. This book contains everything students and professionals need to know about the cutting-edge practice of social entrepreneurship. In Social Entrepreneurship, you'll learn how to read markets and environments to identify opportunities for entrepreneurial activity. Then, the authors show to convert opportunities into successful ventures: one-time initiatives, ongoing programs and new, mission-driven organizations are all covered. Sector-specific strategies and recommendations guide readers directly to the techniques that will have the biggest impact. Employs an evidence-based approach to help organizations achieve goals more efficiently Offers advice on taking advantage of new technologies and untapped resources using the most current approaches Written by renowned experts in the field of social entrepreneurship Authors Guo and Bielefeld have been instrumental in advancing the study of social entrepreneurship, and they understand the trends and currents in the field. They bring readers up to date and ready them to begin implementing changes that really make a difference. In non-profits and government, leadership is already becoming synonymous with social entrepreneurship, and this book is its foundation.
/ / похожие
Подробнее
Adam Toren Small Business, Big Vision. Lessons on How to Dominate Your Market from Self-Made Entrepreneurs Who Did it Right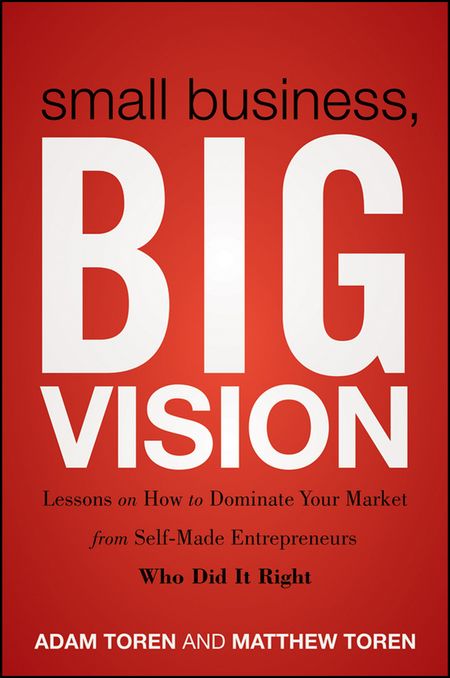 Lessons in applying passion and perseverance from prominent entrepreneurs In the world of entrepreneurship, your vision solidifies your resolve when things get tough, and it reminds you why you went into business in the first place. Authors, brothers, and serial entrepreneurs, Matthew and Adam Toren have compiled a wealth of valuable information on the passionate and pragmatic realities of starting your own business. They've also gathered insights from some of the world's most successful entrepreneurs. This book delivers the information that both established and budding entrepreneurs need, explains how to implement that information, and validates each lesson with real-world examples. Small Business, Big Vision provides inspiration and practical advice on everything from creating a one-page business plan to setting up an advisory board, and also delivers a call to social entrepreneurship and sustainable business practices. This powerful book: Offers instruction in whether and how to seek investors Outlines the pros and cons of hiring employees and provides guidance on how to find the best outsourced workers Presents a comprehensive action plan for effective social media marketing Explains how to build an information empire and become an expert Small Business, Big Vision proves that with a flexible mindset, practical skills, and the passion to keep pushing forward, entrepreneurs can find success, even in today's ever-changing business landscape.
/ / похожие
Подробнее
Julie Kirk Lenzer The ParentPreneur Edge. What Parenting Teaches About Building a Successful Business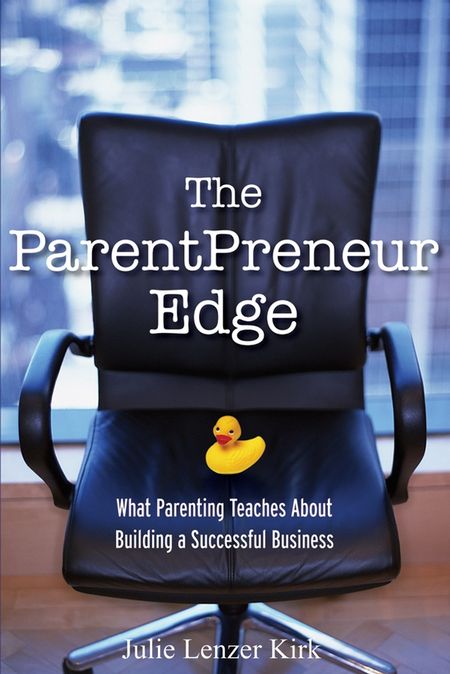 Praise for The ParentPreneur Edge «Who needs an MBA? Julie's book teaches you how to use your parenting experiences to build a business. Brilliant stuff!» –Mary Cantando, author, The Woman's Advantage: 20 Women Entrepreneurs Show You What It Takes to Grow Your Business «Finally! Something that successfully illustrates that parenthood is clearly an asset to gaining the edge in business and success. Julie has written a valuable book that inspires, motivates, and educates.» –Gina Robison-Billups, President, Moms In Business Network and The International Association of Working Mothers «Whether you already have your own business or are thinking about starting one, you need to read this book. Full of actionable ideas that, when adopted, will bring benefits to your business before you're even done reading the book!» –Dr. Tom Hill, coauthor, Chicken Soup for the Entrepreneur's Soul «At last–a book that demolishes the polarization of parenting and work! The skills and talents developed through parenting are a mirror image of those developed and needed in entrepreneurship. Julie Lenzer Kirk's . . . firsthand experience blows away abstractions and shows both parents and entrepreneurs how to thrive. This is a necessary and inspiring book for anyone wanting a whole life.» –Margaret Heffernan, author, The Naked Truth and How She Does It, Visiting Professor in Entrepreneurship, Simmons College School of Management «Julie Lenzer Kirk integrates parenting and entrepreneurship in a way that incorporates the best of both worlds with a message that screams: You can do it all and enjoy it too!» –Claudia Morrell, Executive Director, Center for Women and Information Technology «This engaging book will inspire readers by showing them how the lessons and skills they've learned as parents can give them an edge in launching a business.» –Rieva Lesonsky, Editorial Director, Entrepreneur magazine «Julie makes the case that parenthood and entrepreneurship are the two toughest jobs you will ever love. Successful parenting skills can be put to great use when you journey down the exciting path of entrepreneurship. This book will help readers make that important connection.» –Monica Smiley, Publisher and CEO, Enterprising Women magazine
/ / похожие
Подробнее
Bill Aulet Disciplined Entrepreneurship Workbook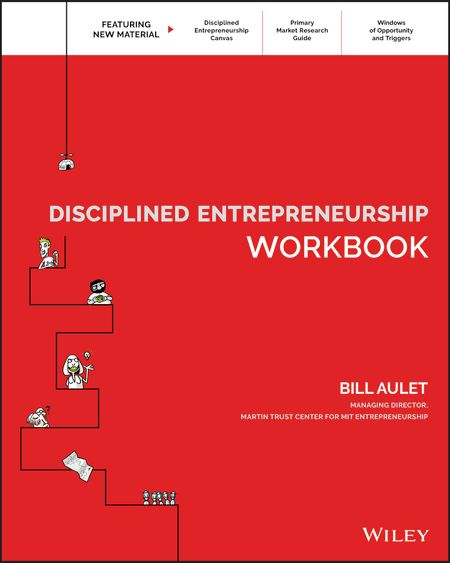 The essential companion to the book that revolutionized entrepreneurship Disciplined Entrepreneurship Workbook provides a practical manual for working the 24-step framework presented in Disciplined Entrepreneurship. Unlocking key lessons and breaking down the steps, this book helps you delve deeper into the framework to get your business up and running with a greater chance for success. You'll find the tools you need to sharpen your instinct, engage your creativity, work through hardship, and give the people what they want—even if they don't yet know that they want it. Real-world examples illustrate the framework in action, and case studies highlight critical points that can make or break you when your goal is on the line. Exercises and assessments help you nail down your strengths, while pointing out areas that could benefit from reinforcement—because when it comes to your business, «good enough» isn't good enough—better is always better. Disciplined Entrepreneurship transformed the way that professionals think about starting a company, and this book helps you dig into the proven framework to make your business dreams a reality. Delve deeper into the 24 steps to success Innovate, persevere, and create the product people want Internalize lessons learned from real-world entrepreneurs Test your understanding with exercises and case studies The book also includes new material on topics the author has found to be extremely useful in getting the most value out of the framework including Primary Market Research, Windows of Opportunity and Triggers. The book also introduces the Disciplined Entrepreneurship Canvas to track your progress on this journey. Starting a company is a serious undertaking, with plenty of risk and sacrifice to go around—so why not minimize the risk and make the outcome worth the sacrifice? Author Bill Aulet's 24-step framework is proven to build a successful business; the key is in how well you implement it. Disciplined Entrepreneurship Workbook helps you master the skills, tools, and mindset you need to get on your path to success.
/ / похожие
Подробнее
Jack Miller Simply Success. How to Start, Build and Grow a Multimillion Dollar Business the Old-Fashioned Way
In Simply Success, the former chairman and founder of Quill Corporation presents key lessons of entrepreneurship, including how to get started, set a vision, finance the business, and build a successful corporate culture. Based on his own experience, Miller shares his most hard-earned lessons, so you can avoid learning the same lessons the painful way. For entrepreneurs young and old, or even if only dream of starting a business one day, this book is a guiding light to a successful enterprise.
/ / похожие
Подробнее
Edward mani di forbice - Wikipedia
Edward mani di forbice (Edward Scissorhands) è un film di Tim Burton del 1990, con Johnny Depp. Il film segna l'inizio di una sempre più stretta collaborazione tra l'attore e il regista, nonché l'instaurarsi definitivo della collaborazione tra il regista e il compositore Danny Elfman.
Captain Sir Richard Francis Burton: A Biography: Edward ...
Captain Sir Richard Francis Burton: A Biography [Edward Rice] on Amazon.com. *FREE* shipping on qualifying offers. A New York Times best-seller when it was first published, Rice's biography is the gripping story of a fierce
Amazon.com: Edward Scissorhands 25th Anniversary Blu-ray ...
Celebrate the 25th anniversary of this beloved masterpiece starring Johnny Depp and directed by Tim Burton. Depp delivers the performance that launched his career, as Edward, an irresistibly charming creation with razor-sharp metal hands and a heart of gold.
Burton - Wikipedia
This disambiguation page lists articles associated with the title Burton. If an internal link led you here, you may wish to change the link to point directly to the intended article.
Dan Burton - Wikipedia
Burton first ran for Congress in 1970, losing to Democratic incumbent Andy Jacobs in Indiana's 11th congressional district. Burton ran again in 1972, losing in the Republican primary to William Hudnut.
Edward Scissorhands: 10 things you didn't know about the ...
Edward Scissorhands: 10 things you didn't know about the film that made Johnny Depp a Hollywood star
The Edward Quinn Photo Archive
During the "Golden Fifties" the Côte d'Azur was the playground of celebrities from the world of show biz, art and business. Edward Quinn lived and worked there as
Richard Burton - IMDb
Probably more frequently remembered for his turbulent personal life and multiple marriages, Richard Burton was nonetheless regarded as one of the great British actors of the post-WWII period.
Edward Luttwak - Wikipedia
Edward Nicolae Luttwak (Arad, 4 novembre 1942) è un economista, politologo e saggista romeno naturalizzato statunitense, conosciuto per le sue pubblicazioni sulla strategia militare e politica estera, esperto di politica internazionale e consulente strategico del Governo degli Stati Uniti.
Ed Wood – Wikipédia, a enciclopédia livre
Edward Davis Wood, Jr. (10 de outubro de 1924 — 10 de dezembro de 1978) foi um produtor e diretor estadunidense de filmes de terror, ficção científica e erótico.